A saint is the Lord's bride. However, how do you actually treat the Lord while saying that you are His bride? Aren't you rather causing Him, who is your bridegroom, suffering? As saints, we should examine our own faith carefully. We should check our lives to see whether we are living the life that Jesus wants us to, and whether we are using the given time of the flesh. You have to prepare to meet the Lord as your bridegroom. The day will come when the way in which you lived with the Lord in the world will be examined. This is the Judgement day. When we go to the Kingdom of God, we must have lived wisely whilst in the flesh. In order to be loved by the Lord on that day, we have to be obedient to the word of God and faithful to God while we are living in the flesh.

As a pastor, I truly want to live wisely, but sometimes I can't.  This is when I don't serve our church members fairly.  When I see them or think about them, I feel sorry for them.  This is why I don't treat them wisely.  I should really care for the brothers and sisters who have been in the church for the longest, because they are faithful workers and shouldn't be left out.  But when I think about the newcomers, who arrived more recently, I think they are so lovely when they are enjoying the services.  So I sometimes am unfair when I meet my dear brothers and sisters. 

The problem is that sometimes people misunderstand the situation because they don't realize that it is natural for their pastor to love them.  Every child is dear to his parents.  We will all know everything when we go to Heaven.  I want all of you to have the seat of highest honour in Heaven and to be loved by God – this is why I try to create an environment that is helpful to your faith walk.  My hope is that all of you are wise on the Last Day.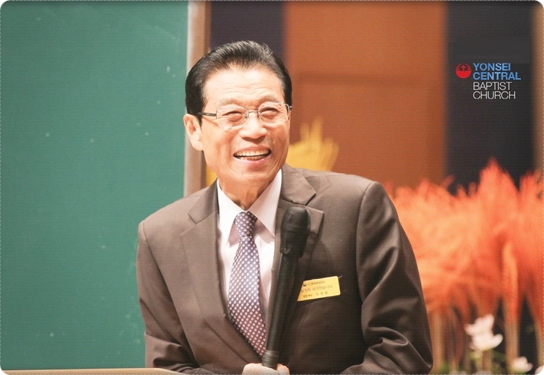 Pastor Seok-Jeon Yoon
Extracted from Yonsei Newspaper #500 (Oct 15, 2016)