Let's summarize the endless love of God in three ways. First is spiritual love, the love of the soul. Those who have received the greatest love from God are those who have believed in Jesus, the Son of God, and have received eternal life.
"This is love: not that we loved God, but that he loved us and sent his Son as an atoning sacrifice for our sins. Dear friends, since God so loved us, we also ought to love one another. " (1 John 4:10~11)
In other words, if we do not love each other, the Lord's heart is sick. The wall that blocks us from God is sin, but God sent His Son to reconcile Himself with human beings, causing Him to die on the cross, paying the wages of our sin, and pulling down the wall of sin and saving us. If so, we should share this love with our neighbors. We become evangelists and we work hard to deliver the gospel to our neighbors who do not know Jesus and are destined to go to hell.
Even though he lives as a beggar in this world, if his soul has been saved by believing in Jesus, he is already blessed. He has received all the love of God. The result of the love that God's Son invested to save our souls is that our souls are saved. Who can meet this love in this world? Only the recipient can know.
If we can see this secret, who would not believe it? But this fact is a secret, so only a believer can enjoy it as their inheritance. Therefore, we should not only enjoy this blessing, but share it with our neighbors. It is said that we also ought to love one another. We should be filled with this love in our hearts to save the souls of our neighbors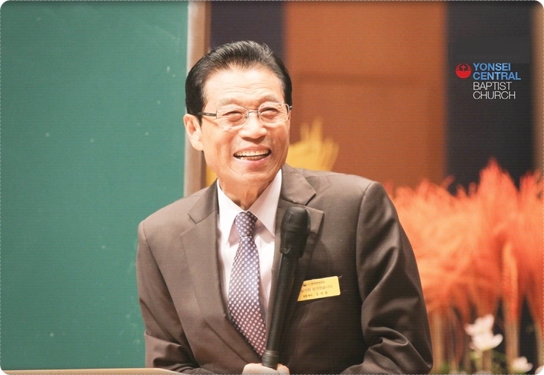 Pastor Seok-Jeon Yoon
Extracted from the church newspaper #556 (Dec. 16, 2017)