One day in the early church, people were listening to a sermon that Paul was giving to the church in Jerusalem. Suddenly, a young man named Eutychus who was sinking into a deep sleep fell to the ground from the third story and was killed. (Act 20:7~12). Paul went down and raised the young man from the dead. The apostle Paul then went on speaking.
Judging from this, we can tell that the apostle spoke for a long time. Also we can tell to what extent the people in the Jerusalem church felt spiritual thirsty. When we read the Bible, there's no record of people being bored, or running away because they found it difficult to listen to sermons, or making the preacher stop because his sermon was too long. 
Those who know about their spiritual thirst long to hear the Word of God without limits to satisfy their thirst. Such people are called "Those who are alive spiritually." Those who are dead spiritually can't feel their soul's thirst and hunger. We must examine ourselves to see whether we are spiritually alive or dead.
Everyone, babies, young people and old people, begin to rot as soon as they die. Likewise, those who can't enjoy the word of God, who argue and judge the Word of God, who reject the Word of God are already losing the spiritual life force.
On the other hand are those who feel spiritual thirst and hungrily eat and drink the Word of God are surely full of the spiritual life force. Such people know that their thirst can be solved by the life provided by God.  They therefore seek to receive from God and their faith keeps growing.
 "Blessed are those who hunger and thirst for righteousness, for they will be filled. (Matthew5:6)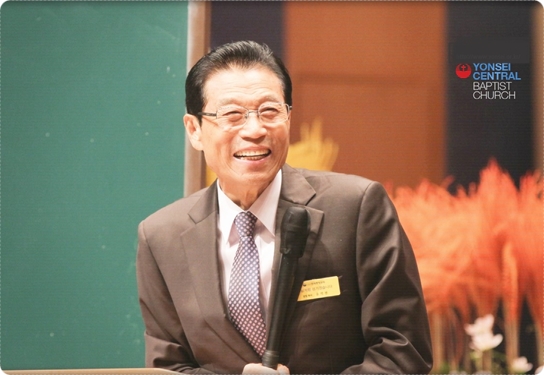 Pastor Seok-Jeon Yoon
Extracted from Yonsei Newspaper #558 (Dec 30, 2017)