Prayer is the great spiritual property of our church and the driving force of revival. I am very happy as a pastor when I hear our church members came early and prayed before the service. If this makes me (who cannot answer prayer) very happy, how much more will it make the Lord, who does answer prayer, happy? The Lord will be truly happy.
Prayer is the source of faithfulness, the essence of faith, the essence of experience, the best spiritual means of communications which make us stay close to God forever. How will you communicate with God except through prayer? We can communicate with God only through prayer. It is only through the channel of prayer that mankind, God's creature, can communicate with God, the Creator and Ruler over all things.
How glorious is it to meet and deal with God! We should know that at the moment when you kneel down before the Lord, you are the glorious one. I hope that everything you ask from God will be fulfilled. 
Pray for your faith and for your faithfulness to the Lord. Pray to overcome the world and the desires of sinful nature and lust by the filling of the Holy Spirit. Pray to obey the Lord only and to live with thanksgiving for the grace of the Lord.
From now on, let the Lord put his heart in you by prayer. Pray sincerely with a certain faith so that you will receive what you need from your relationship with the Lord and so that God will be concerned with you. It is a foolish thing to be defeated in prayer. Seek God's wisdom, God's knowledge, and God's omniscient and omnipotent power. Do not rely on my flesh and my faint knowledge, but rely on the Lord only who is eternally great.
"Ask and it will be given to you; seek and you will find; knock and the door will be opened to you. For everyone who asks receives; he who seeks finds; and to him who knocks, the door will be opened." (Matthew 7:7-8)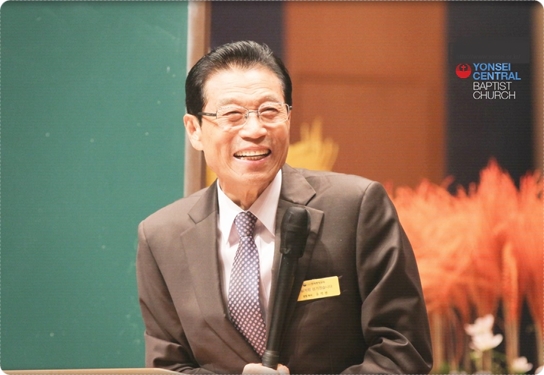 Pastor Seok-Jeon Yoon
Extracted from the church newspaper #572 (April 21, 2018)