Loving the Lord is not just saying emotionally, "I love the Lord." We should acknowledge that the Word of God is the mind of the Creator who loves me.  Loving Him means pleasing Him, not hurting Him, agreeing to His will and following His will.  This is the attitude of loving the Lord.  
The mind of loving the Lord is the greatest power with which we can overcome the world. So the Lord says, "If you obey my commands, you will remain in my love, just as I have obeyed my Father's commands and remain in his love." (John 15:10)
We obey God's commandment and lay down our lives for the Lord, to the point of dying as martyrs. This is possible because the Lord loves us enough to redeem us. 
If our love for the Lord becomes cold or changes, we will be frustrated in our faith life. When our love for the Lord is burning, we have faith that what we pray for will be immediately fulfilled, but when our love gets cold, we will be looking for worldly ways and methods. When we recover the mind of loving the Lord, filled with the Holy Spirit, we will see our faithfulness, evangelism and prayer restored too.
The power of loving the Lord is the power that can surpass everything and is the faith that can overcome the world.
 "This is love for God: to obey his commands. And his commands are not burdensome, for everyone born of God overcomes the world. This is the victory that has overcome the world, even our faith." (1 John 5:3-4)
Dear saints, Let us love the Lord.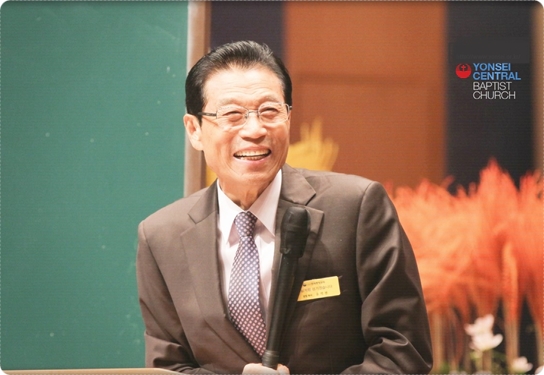 Pastor Seok-Jeon Yoon
Extracted from the church newspaper #591 (September 8, 2018)