God is rich in mercy.  God never sees an unhappy person who should be granted mercy without doing anything.  On the mountain, Jesus said, "Blessed are the merciful, for they will be shown mercy." (Mathew 5:7).  No matter how much pity I have for myself, I cannot solve any problems in my own strength.  But when the Lord, who has power and who also has mercy on me, gets involved in my problems, they can be solved right away.  
Jesus said, "For everyone who asks receives, he who seeks finds; and to him who knocks, the door will be opened."(Matthew7:8).  This means that you should ask Jesus for help:  he is waiting to help you if you have fallen into trouble that you cannot fix by yourself.  Jesus is reaching out his hands to help you by his power.  
Jesus is waiting for the sick, the alienated, the suffering, and those who have problems that can't be fixed by human endeavor and modern civilization.  He is waiting to solve their problems and heal their diseases. The reason why God sent His one and only Son to the world was that he wanted to get rid of all human diseases and wicked things, and allow people to live only by the grace of God. 
Everlasting pain in this world can't be solved without Jesus. God knew this, so He sent His Son to earth to make the impossible possible. God said in John 3:16, "For God so loved the world that he gave his one and only Son, that whoever believes in him shall not perish but have eternal life." 
Those who believe that Jesus came to the world to take away our pain will be blessed that their problems can be solved by Jesus. That is the blessing that Jesus wants to give us.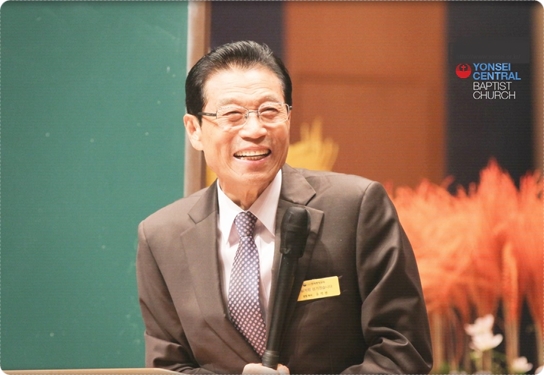 Pastor Seok-Jeon Yoon
Extracted from Yonsei Newspaper #593호(September, 22, 2018)