Looking back on my life, there are many things that I as a pastor regret. I should have lived my life more according to will of the Lord. I should have prayed earnestly for the people of the church. I should have prayed at the risk of my life to the Lord. I should have lived and died together with the Lord. Everybody feels bad about what they didn't do in the past. Therefore, we have to pray like this: "My Lord, please help me live as Your life which was without regret."
At the Garden of Gethsemane, Jesus said to His disciples, "Watch and pray so that you will not fall into temptation." But the disciples didn't understand why Jesus prayed so eagerly for the important matter. They didn't know about the Lord's feeling.
When Jesus saw them fell into deep sleep, He said to them "Are you still sleeping and resting? " That means it is finished. That means time to pray for Jesus is over. For the disciples, the chance to support Jesus with prayer and time to pray for Jesus with tears is gone.
We must be with Jesus our whole life. We must be with Jesus when He heals the disease, when we work for God, when we sing praises, when we pray in all our life.
Let's be a winner who overcomes the weakness of the flesh. Whenever and wherever, we must not miss the chance to be beaten with Jesus, to suffer with Jesus, to die with Jesus, and to work together with Jesus. No matter what happens, we must be with Jesus every day not to be finished.
If you live according to the sinful nature, you will die. So we must be victorious that we overcome the flesh. The mind of sinful man is death. (Romans 8:6) but the mind controlled by the Spirit is life and peace. (Romans 8:6)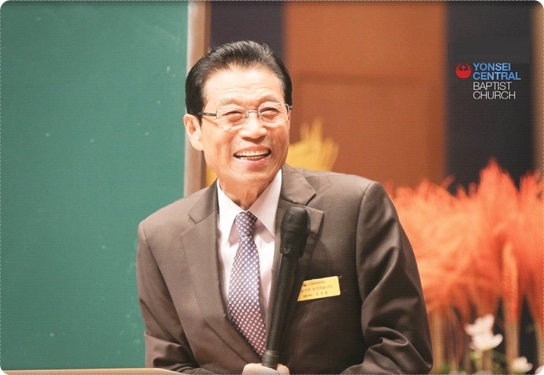 Pastor Seok-Jeon Yoon
Extracted from Yonsei Newspaper #642