The Bible talks about 'grace'.


"For it is bygrace you have been saved, through faith – and this not from yourselves, it isthe gift of God – no by works, so that no one can boast." (Ephesians 2:8-9)

The grace of being a redeemed human being is the gift of God, so that no onecan boast, nor be arrogant. Jesus is our only boast as he is our Saviorfrom our sins.
What is theevidence that we are sinners? The death of the Son of God for us, this is themost certain evidence. Jesus was innocent but had to die to save sinners.Since Jesus was punished instead of us and died, we became free from our sins.He deserves our praise.


As a pastor, Ionly wish to talk about Jesus because he is my Savior, my boast and the one whowe must meet to live eternally. Because he is the way, the truth and thelife, I expect Him to be the topic of my conversation wherever I go. Whatelse could we desire more than Jesus while living in the earth?  Besides, I'm so grateful that I have the HolySpirit in me! Moreover, to live just how Jesus lived, he told us to followthe way of the cross he went. This is also very grateful!


When we followthe life of Jesus, we will meet the way of the cross and the hill of Calvarywhere He went to save you.  When wedrink of His blood and eat of His flesh, we confess of our gratitude,saying "I can never live without you.  Jesusis my eternal possession."  This is why Iwill always boast about Jesus. Lord! I want to boast of you and talk about you for wholemy life.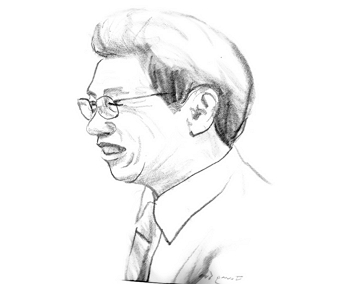 Pastor Seok-Jeon Yoon
Extracted fromYonsei Newspaper #361 (2013-11-09)
"