When Jesus hadn't come yet to the Earth, he told Mary that she would
Give birth a son, and was to give him the name Jesus, because he will
save his people from their sins (Matt 1:21).
To complete the name Jesus, Son of God came to the Earth and was pierced, crushed, crucified and
resurrected after three days. That whosoever believes in him should not
perish, but have eternal life. As the Son of God came to give his life
as a ransom for many (Matt 20:28), if we have duty from God, we also have
to obey him who has saved us with his blood.
God does not require just anyone to serve. He has no reason to order someone who does not have the
duty of God. The Lord gave you the service to do His work. Do not use
your life in this useless world. Do not use your life to get fame. Use
your life only to get a crown. Do not end your life in accident or disease.
Do not also end your life in natural lifetime.
Use your life unsparingly for your soul.
Therefore the person who has the duty of God should recognize
that they must be willing to sacrifice their life for God. Those who are
ready to lay down their life are eligible for the duty  of God.
They put all their effort to attain God's requirement. They are fully prepared even
to give up their will. People who are willing to be used for God's demands
are true servants.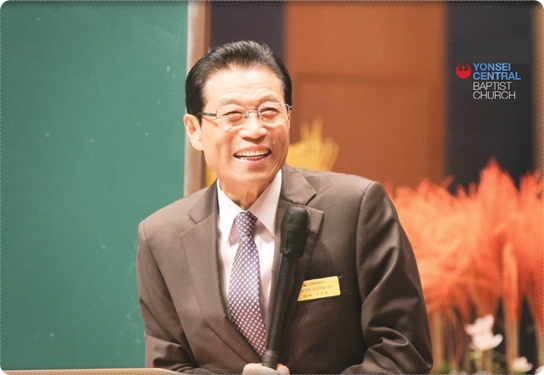 Pastor Seok-Jeon Yoon
 Extracted from Yonsei Newspaper #420 (Jan 24, 2015)


"