Today many people misunderstand about righteousness. They think that it is not giving harm to others or not paying back the money that they borrowed. However the Bible does not say about that level of "righteousness". "Be righteous" doesn't mean to live like a Pharisee who does good to others, but to be the one who serves the Lord.
"Follow righteousness" means that you follow Jesus Christ and have the life of Jesus. The Pharisees spoke ill of Jesus and killed Him on the cross according to their law as a sinner who committed blasphemy. Even though it was right and righteous for them to kill Jesus, it seemed to be unrighteous. It was illegal that they killed the Son of God.
If you don't know, you will perish forever. When Jesus was dying hung on the cross, the Lord seemed to be judged, spiritually the one who let Jesus die was condemned. Jesus was raised after three days and testified that He was innocent. But those who nailed Jesus on the cross testified that they were illegal. The Lord won the victory.
The word of God is righteous. The Lord spoke to Joshua and the priests took up the ark of the covenant and passed on ahead of the people (Joshua 3:5-6). When they obeyed, the water was completely cut off. When we believe the righteousness of the word of God and obey, it will be done as it is. If we don't meet with the work of the Lord as we lack faith in Jesus, isn't it frustrating?
We should agree with any word of the Lord and obey to be used for the Lord. We should be filled with faith and righteousness for the Lord to work through us.
"For in the gospel a righteousness from God is revealed, a righteousness that is by faith from first to last, just as it is written: "The righteous will live by faith" (Romans 1:17).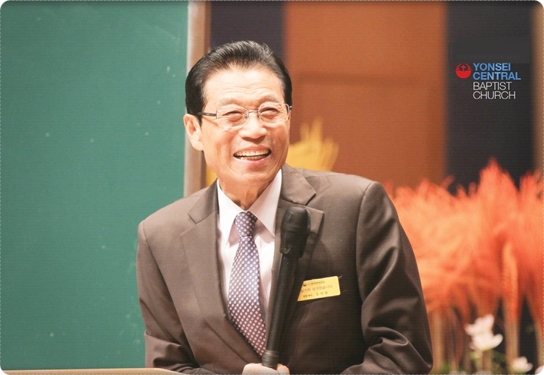 Pastor Seok-Jeon Yoon
Extracted from Yonsei Newspaper #469 (Jan 23, 2016)