Jesus left no trace of working as a carpenter in this world. He never left a tool or an article of clothing. He just left grace of redemption by suffering and bleeding on the cross.
The Lord died on the Cross for the sin we committed and by the love of the blood, He let us have the joy of redemption. We must always remember the service that he did by shedding blood. We must kneel down with thanks before God while acknowledging that you are saved from sin. Such a person has the conscience of faith. 
God is love. God couldn't watch His people suffer from diseases so He sent His one and only Son and healed them by letting His Son be flogged. God releases us from curses and be happy by letting Jesus, His son, be cursed because He couldn't see the people suffer.
God had a pity on the people who are destined to be eternally punished for the wages of sins. So He sent His Son, Jesus, and let Him die on the cross to pay for the wages of sins and gave eternal life to humans. That's why we must accept the amazing love of God and thank Him for the grace.
Are you living with the conscience of faith as a person who received immeasurable love from God? "For the wages of sin is death." (Romans 6:23) Jesus made the sin have nothing to do with us by separating it from us before we are taken by them to hell
Believing in Jesus well doesn't mean that you should go to church diligently. It means you must hand the power over to God so that He may let you move. That means you should be led into the truth, and you should live according to the will of God in the truth.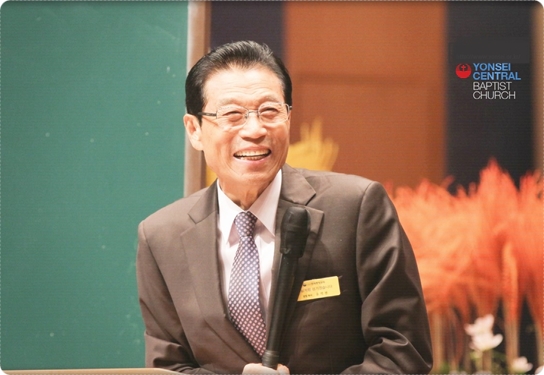 Seok-Jeon Yoon
Extracted from Yonsei Newspaper #480 (May 14, 2016)