The devil tries to tempt us by using the culture of this world. We must be redeemed 100 percent by God in order that our thoughts and situations won't waver even for a second. 'Redemption in God' is 'True spiritual freedom' to my soul.
 'Committing sins that indulge the flesh' is not freedom. The Apostle Paul said
"Do not use the sufferings of Christ on the cross to indulge the sinful nature"(Galatians5:13) That means, "Don't think you will repent after committing sins."
King David knew that Bathsheba was the wife of Uriah, his man who had risked his life on the battle field. But he called her into his room. Furthermore, he tried to conceal her pregnancy and committed sin by killing Uriah. As a result, the wrath of God was upon him. He tried to be forgiven for his sin so he sacrificed sheep and cattle. God didn't receive that offering. God urged David to repent by speaking through a prophet, "The sacrifices of God are a broken spirit; a broken and contrite heart(Psalm51)." God never turns a blind eye to willfully-committed sins.
We are in the flesh so we always commit sins. But if we remember Jesus Christ who died bleeding on the Cross for our sins and give thanks for the grace given by the Lord, we can overcome sin.
We must obey the Lord Jesus. He died on the cross to save our souls when we were doomed to hell and has saved our souls from everlasting destruction. Therefore, we must be obedient to whatever He commands by giving thanks for His love and grace. You should never willfully disobey.
When we obey the word of God, God is with us and we can live a spiritual life, spending preciously the time of the flesh. That's why we have to live with the Lord and give up self-indulgence, and we ought to give thanks for the grace of the Lord and live freely according to the Word by being wholly redeemed by the Lord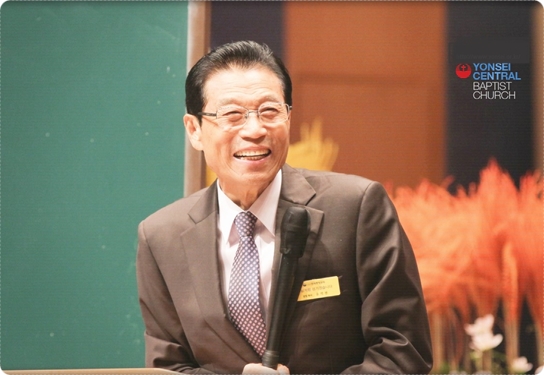 Pastor Seok-Jeon Yoon
Extracted from Yonsei Newspaper #542 (September 2, 2017)