"For the kingdom of God is not a matter of talk but of power." (1 Corinthians 4:20)
Man, the creature of God, has no power to solve sin, nor the ability to cast out  evil spirit that is sinful. Humans also have no power to make people repent to believe in Jesus. So Jesus told his disciples not to leave Jerusalem but to wait for the Holy Spirit. It was promised that the Father would send it. And also He told them,
"But you will receive power when the Holy Spirit comes on you; and you will be my witnesses in Jerusalem, and in all Judea and Samaria, and to the ends of the earth." (Acts 1:8)
When the disciples obeyed the Lord's word and prayed in the upper room of Mark, the Holy Spirit came upon them in full, and the disciples spoke in tongues as the Holy Spirit enabled them to speak. The kingdom of God was made. The kingdom of God came to them.
The disciples went out and did many signs and wonders, such as healing the sick with the power of the kingdom of God and casting out demons.
They also made the sinners repent from their sins. And they saved so many souls from the hands of the devil, Satan and demons, so they saved them from sin, death and hell.
If the kingdom of God is in me, this work must be manifested. It is the same when we preach the gospel. When we say it is by the Holy Spirit who enables us to speak, the kingdom of God comes upon us with the power and authority of God is manifested. So the hearer is overwhelmed by the word and repent on his knees. Demons leave, and diseases are healed. This is the powerful witnessing of the gospel.
Thus, when the kingdom of God comes upon me by the Holy Spirit and acts according to the inspiration of the Spirit, power appears.
If we obey the Holy Spirit, the power of the kingdom of God will appear to us, and signs, power, and repentance will emerge, and so many souls will be raised.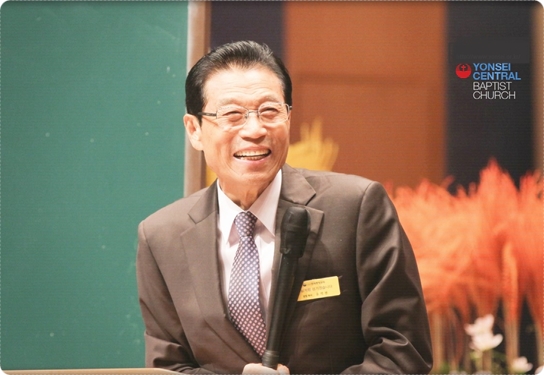 Pastor Seok-Jeon Yoon
Extracted from the church newspaper #567 (May 10, 2018)