[Shepherding the sheep with one heart] The Life of Jesus is the Gospel
Only Jesus is the Savior and only the Gospel can solve the pain and destruction of human beings. The Gospel is the whole life of Jesus. It gives us the best news of what Jesus did for us with his mighty power and by dying for us on the cross. At the moment he was born in this world, his whole life became the Gospel to us. He came to save, heal and help us. There's nobody who can't get help from Jesus in one of these three ways. 
Jesus said, "I have not come to call the righteous, but sinners to repentance."(Luke 5:32) Those who realize they are sinners deserve to meet the Lord. The wages of sin is death. (Rome 6:23) I want you to be free from sin, believing that the Lord died by shedding His blood on the cross in order to pay the wages of your sins instead of you.
Jesus also said, "Come to me, all you who are weary and burdened, and I will give you rest."(Matthew 11:28) Are you suffering from the pain of an incurable disease? You deserve to meet Jesus. I hope you come to Jesus and your problems will be solved, no matter what they are.

Human beings suffer from curses and disease because of their sins and they perish physically and spiritually in the end. God knew the pains of mankind so he sent His Son, Jesus Christ. Only Jesus is almighty who can solve the pains of mankind. He is the news of salvation and power to solve the suffering right now. The works that Jesus performed bring us the news of true love which ought to spread to everybody who is suffering physically and spiritually.
The Gospel is rumor about Jesus Christ. Jesus never disappoints people who have come to Him hearing the rumor. Jesus helped people who came to him with problems, including the sick, those who were possessed with evil spirits and sinners. Jesus never let you go back empty handed. The Lord is almighty who will solve your problems.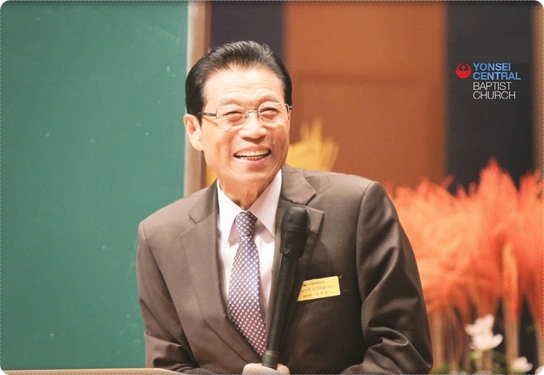 Pastor Seok-Jeon Yoon
Extracted from Yonsei Newspaper #595