Jesus went to Gethsemane after having dinner with His disciples. Please, imagine how Jesus felt when he went to Gethsemane. How distressed he was! How hard it was for him!
 "For even the Son of Man did not come to be served, but to serve, and to give his life as a ransom for many." (Mark 10:45)
I want you to understand how he felt when he said, "I came to this world to die."  Imagine that you live your life knowing the day of your death. You must live in pain day after day. After one day, the day of your death is closer.  After two days, it is even closer.  After a year, you might die from the distress of knowing that death is coming soon.  But Jesus always knew about his death. 
"But he was pierced for our transgressions, he was crushed for out iniquities; the punishment that brought us peace was upon him, and by his wounds we are healed. We all, like sheep, have gone astray, each of us has turned to his own way; and the Lord has laid on him the iniquity of us all." (Isaiah 53:5~6)
The Bible says that Jesus is the one in whom the Word of God has become flesh. (John1:14) Therefore, whenever you listen to the Word of the Lord, you must listen to the word of God as if you were face to face with Jesus.
Haven't you treated the Word of God as if it were the words of man, while saying you are a good Christian? If so, listening to a lot of the word of God is useless for you. I bless you that you will experience true grace to meet the Lord whenever you listen to the Word of God.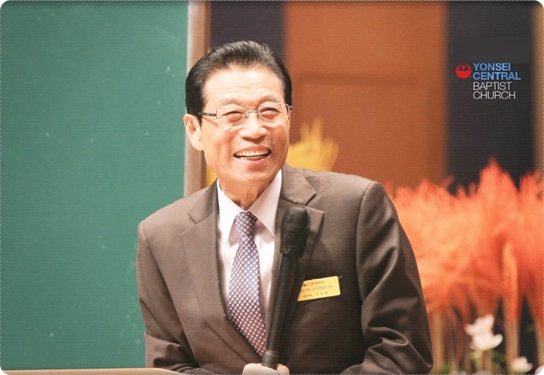 Pastor Seok-Jeon Yoon
Extracted from Yonsei Newspaper #630