Jesus died for us. God, the Father gave His one and only Son for us and Jesus, the Son gave up His life generously for us. The suffering that Jesus went through is ours. You shouldn't be a by stander for His suffering but you have to have it. Is there anything that you can claim it is yours before Jesus who gave everything not sparing? If there is anything you don't lay down while claiming it is yours, it is greed. Can't you be satisfied with the life that Jesus gave?
We have to get our faith straight. If not, we might misunderstand Jesus. Why did Jesus suffer harshly on the Cross? Is it because we are poor? Is it because we are bankrupt and in debt? Is it because our business isn't successful? No, it's not. Jesus suffered on the Cross for our sin. If you don't confess, you are a sinner, Jesus' death is useless. If you want Jesus' death to be 100% effective for you, you must confess that you are a sinner.
When you close your eyes, can't you clearly see Jesus that He took His disciples to Gethsemane after the supper and prayed hard, being in anguish? He prayed earnestly, and his sweat was like drops of blood falling to the ground. He was disappointed with his disciples who were sleeping. His beloved disciple kissed and betrayed Him and handed him over to Caiaphas, the high priest. He was taken to the courtyard of the high priest and was threatened with swords and whips and was flogged on the charge of being the Son of God. Jesus stood before Pilate, the governor and was sentenced to death. He climbed up Golgotha through the way of suffering, known as Via Dolorosa. Can't you see it clearly? We are supposed to go through this way but the Lord went through instead of us. We only give thanks to the Lord not complaining.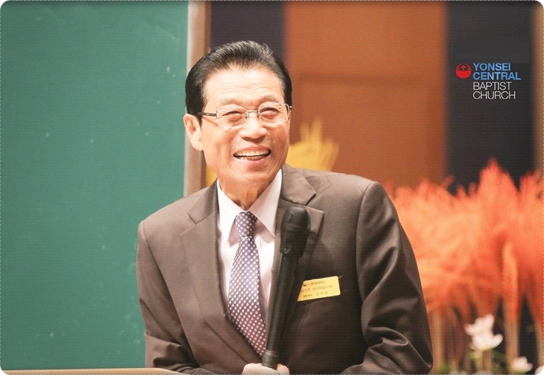 Pastor Seok-Jeon Yoon
Extracted from Yonsei Newspaper #656