I bumped against someone's wall several times walking down the street, lost in thought about Jesus. Sometimes, I used to fall into a ditch and my head was stuck in the ditch. Once I was driving my car to the church of a pastor whom I know but I past the area where I turn.
One day, if I only think of the Lord and church members, then there's no one I hate. When some people hate me, senior pastor, and swear at me with unspeakable words, I don't hate them but rather feel sorry for them. Why? It's because I have the mind of the Lord. I know my ministry entrusted by God will end if I hate the church members. Stephen prayed before he died, "Lord, do not hold this sin against them." (Acts 7:60) It is the mind of the Lord that the mind you do not hate the church members but have pity on them.
Let us think of the feeling of Jesus who was taken by crowds. Did Jesus hate them when Jesus, the innocent, was caught? Did he hate his disciple who sold him for thirty silver coins? Did he hate people who spat on him and struck him? If Jesus hated them, he would never have been arrested. If he hated them, he would have avoided kissing Judas and rebuked him. He wouldn't be hit at the court of Caiaphas. However, Jesus rather had pity on those who hit him and loved them. I want you to have this mind of Jesus. This is the mind of Jesus.
"For who has known the mind of the Lord that he may instruct him?" But we have the mind of Christ. (1 Corinthians 2:16)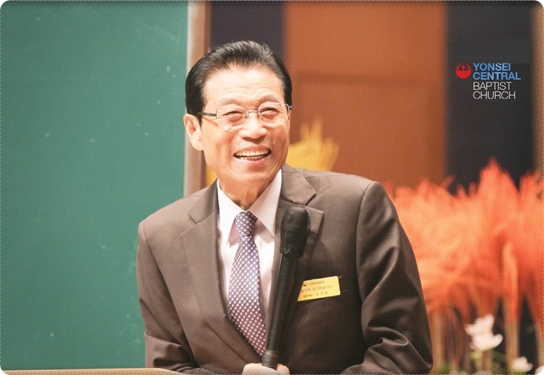 Pastor Seok-Jeon Yoon
Extracted from Yonsei Newspaper #665