When we look back on our life of faith, we usually have regrets, saying
"If I had done like this at that moment, it would have been better".
The secret to maintaining a life of faith is to be troubled by a guilty conscience
that did wrong in the past.
The one who regrets and suffers from the wrongdoings before God by reflecting
on himself "What have I done?" can have the grace of true repentance which brings
about change. Only the person who has regrets thinking about the past can do better 
when they meet the same things.
We have to see where the Maginot Line of a life of faith is. We lead a life of faith for 
the hope of our soul but sometimes we fall headlong for the desires of the body.
Then we try to stand up, saying "I shouldn't do this, I shouldn't do this".
However, we are going down more and more because we are not capable of
getting out of there.
When the life of faith hits the bottom, we just give up saying, "Such is life."
The reason why we listen to the word of God, wake up, repent and pray is
not to fall down to the low state of the life of faith. 
Whenever you feel that your spiritual state is declining, you have to be provided
with the power to rise by listening to the word of God and prayer.
We will have regrets when we stand before the judgment of God for things
we did evil that should be rebuked by God. Once we stand before God, it is useless
for us to have regrets. It's very important to make you happy in the time of soul
when your life is over and go into the spiritual world. If you want to be happy on
the day, you should be kept on your toes spiritually every day.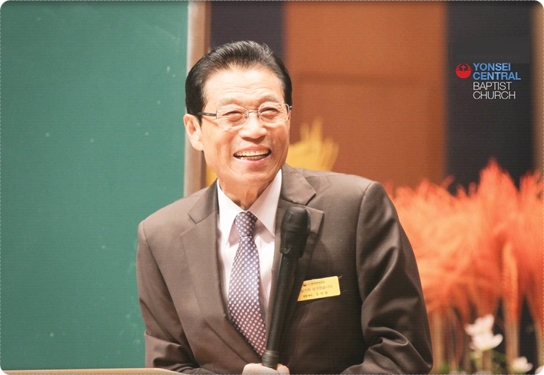 /Pastor Seok-Jeon Yoon
Extracted from Yonsei Newspaper #390(June 21, 2014)
"