People have a great mental world.
When someone has a made up their mind as to how to live,
they live according to their thought.
In our faith life, if we have make up our mind how to lead our life,
we will not be easily corrupted.
However some of them give up their faith life because of their circumstances.
However we are in circumstances that we cannot lead our faith life well, it is better
than hell.
We should be strong in our mind.
I should keep myself by relying on the word of God who knows me better
than I know myself, accepting His word as being the best.
We should make up our mind to receive the love of God who has absolute
power so that He can protect you.
He who loves you more than you love yourself and who can take care of you
more than you can do.
If I try to love myself, I would try to eat good food and wear a good clothes
at best. We can comfort and love our flesh in that way. But however we love
ourselves, we have no power or strength to overcome the misfortune.
Though I want to love myself, I can't love myself anymore.
So if the Lord loves us, we can enjoy happiness both in our body and soul.
These are the blessings for those who live according to the word of God.
The entire word of God requests us to be happy.
The word of God demands us not to live with the mortal things but to live with
the holy things which are everlasting.
The Lord gave us eternal blessings through His suffering and death. He wants us
to enjoy the blessings.
The Lord gives us happiness without thirst.
The best way for us to live happily forever is by receiving the love of God till we die.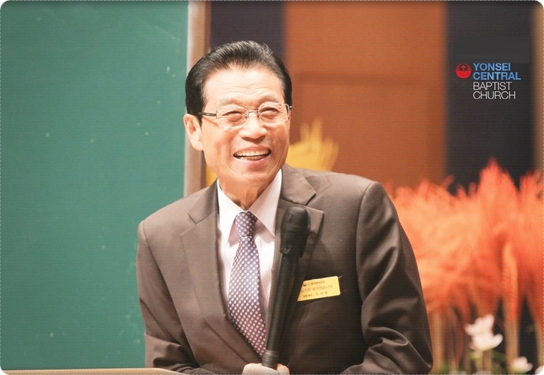 /Pastor Seok-Jeon Yoon
Extracted from Yonsei Newspaper #391(June 28, 2014)
"