Every pastor wants to fill the saints' heart with the fullness of the Holy Spirit,
grace and joy through their preaching. They eagerly look forward them to being
blessed by healing their hearts. Pastors always want to give something to their 
members and feel spiritual thirsty to purify them in God's grace. 
When pastors' pouring out spiritual preaching and the saints' passion for the grace
are in tune, God's historic miracles can happen. But if pastors' heart and saints' 
heart are not as one, there is no grace and joy. Even though pastors preach with 
all their heart and mind, the saints would not receive grace by saying "the service 
time is too long!"
Jesus was responsible for the torn flesh of His body and He suffered all kinds of 
humiliation in order to solve our pain and heal our physical disease. He really
wanted to solve our problems of sin, so, He took the cross and gave us eternal 
life. Therefore, we were all free from the eternal curse and pain. We are all alive
by the righteousness of cross. 
Our God eagerly wanted to give us His only Son, Jesus. He tore His only Son
and gave us His flesh and blood. How can we imagine His absolute and unconditional
love for us.
We must eagerly long with spiritual thirst in order to make the Lord rejoice.
We all must truly and deeply look forward to receiving God's love and meet
the Lord's bountiful heart. Day and night, we also have to pray for the day when
we see the Lord.
I really hope our all members attend the 2014 summer conference and will receive
God's great love and grace. Also, I eagerly expect you all to meet God's unprecedented
love through the conference.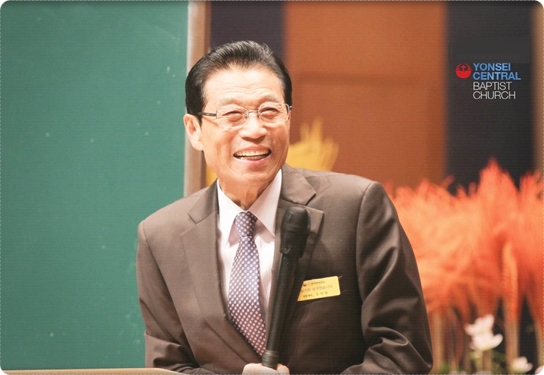 / Pastor Seok-Jeon Yoon
Yonsei Newspaper # 395 (2014.07.26)
"