Long ago, I used to go up Samgak Mountain to pray.
Once, I met a man in his fifties halfway up the mountain.
He introduced himself as a pastor and said that he had been praying
for fifteen years. I asked him why he did not have a ministry.
He replied, "I will have a ministry when I gain all the gifts from God." 
I thought he seemed to miss a long period of time.
The purpose of praying is to take a Godly opportunity. 
The time when we listen to the word of God and pray is the best opportunity
to take a chance.
The best opportunity is when we preach gospel to unbelievers, when we heal
the sick in the name of Jesus. That is, when you testify about the grace of God
to those who need the grace of God, it is the best opportunity and blessing.
Even when it is hard for you to accept a mission, the opportunity knocks.
You should be able to own it as your portion. The word of God and inspiration
of the Holy Spirit are the best opportunities given by God.
 "Pray continually" (Thessalonians 5:17). 
That means you have to have a chance to answer the prayer. 
"If you can?" said Jesus, "Everything is possible for him who believes. 
That means," You have a chance to solve the impossible by faith."
How many fruits have we lost because we didn't catch the opportunity? 
Those who lost the opportunity, will be no fruits on the day when the Lord
Jesus Christ comes. You can't make excuses that you didn't have an opportunity.
Opportunities given by God aren't always coming only in the good environment
that you expect. However, if you don't use the opportunities, they are reduced.
Therefore, let's be a good worker being used by God by taking the opportunity.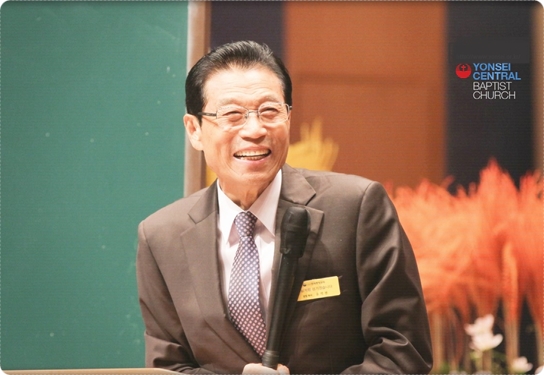 / Pastor Seok-Jeon Yoon
Extracted from Yonsei Newspaper #401 (Sept 13, 2014)
"