Today Some Christians feel shame in witnessing Jesus.
You boldly chat or say obscene things. But if you don't witness Jesus who saved
you from your sin because of feeling shame, you don't have any faith even though
you say that you believe in Jesus.
He made the heavens and the earth and He also made each person.
He can demand our life anytime.
He hung on the cross and shed His blood to save us from eternal death. 
He is so great. He is our Savior, Jesus Christ.
The one who is saved will not be ashamed of Jesus, but be proud of Him.
Apostle Paul said that he was not ashamed of the gospel after he was called
to carry the gospel to the Gentiles.
He knew well the Lord who called him to use him.
"But it has now been revealed through the appearing of our Savior, Christ Jesus,
who has destroyed death and has brought life and immortality to light through the
gospel. And of this gospel I was appointed a herald and an apostle and a teacher.
That is why I am suffering as I am. Yet I am not ashamed, because I know whom
I have believed, and am convinced that he is able to guard what I have entrusted
to him for that day." (2 Timothy 1:10-12)
We should make sure we change the distorted knowledge which worldly people
have about Jesus. 
We should not allow people to think that Jesus is just one of the saints such as
Buddha, Confucius, Muhammad. They must know that Jesus is their Savior. 
This is evangelism.
The Bible says that on the Day of Judgment, if we are ashamed of the Lord, 
the Son of Man will be ashamed of us when He comes. (Mark 8:38)
We should never be ashamed of Jesus but proudly witness the gospel.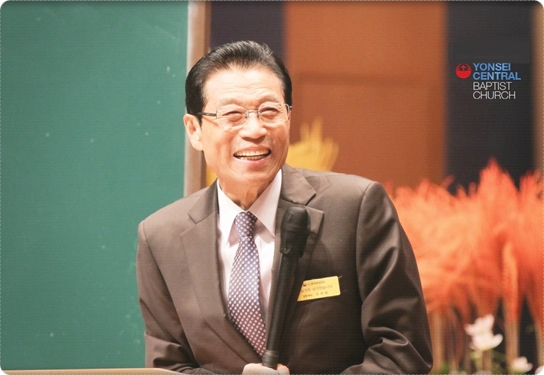 / Pastor Seok-Jeon Yoon
Extracted from Yonsei Newspaper #404 (October 04, 2014)
"