A strong tree bears fruits by all means no matter how the storm rages.
Likewise, you shouldn't let the opportunity slip when it is given to you.

"Who shall I send? And who will go for us?"(Isaiah 6:8)

We should be like Isaiah the prophet, who answered, "Here am I, send me!"
He who goes before God can get the opportunity to bear fruits.
When you don't set limits to the opportunity that God allows but agree to use it,
God will use you.
How can you stand before the Lord if he rebukes you, saying "I gave you many
opportunities but you didn't use them. You only tried to get riches, fame and
power in the world.

The opportunity that God gives is more valuable than life.
The death on the cross was a golden opportunity that God gave His son,
Jesus, to save his people.

Jesus prayed, "My Father, if it is possible, may this cup be taken from me.
Yet not as I will, but as you will." He was obedient to God, not missing
the opportunity to save mankind.
The opportunity that God gives is the best opportunity to do godly work.
There is the glory of resurrection for him who endures suffering and takes
God's opportunity and who puts up with persecution. There is no better work
than dying for the Lord Jesus.
The year 2014 is coming to an end without us realizing it.
Let's be the blessed ones who offer the most beautiful fruit to the Lord by grabbing
a godly opportunity which is given you for the rest of this year.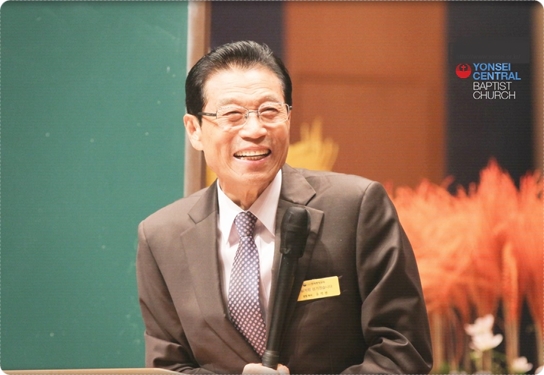 /Pastor Seok-Jeon Yoon
Extracted from Yonsei Newspaper #407 (Oct 25, 2014)
"