When I see people who work hard at church, they are doing the work 
entrusted to them by God with a pure heart as a token of their 
appreciation. As time goes by, some people think, "it's very hard 
to work alone, I hope somebody helps me."  There is no problem so far. 
If there is really nobody to help him, they start to complain saying, 
"There are so many people in the church but nobody helps me." 
A little further, they change their mind thinking, "Although it's 
the work for the Lord, I can't do this alone because it's too hard." 
They started with a pure heart and gratitude at first but the mind is 
gone.
The Lord says to the Church in Ephesus not to change their pure 
heart for God and destroy themselves.  Yet I hold this against you: 
You have forsaken your first love. 5Remember the height from which 
you have fallen! Repent and do the things you did at first.
If you do not repent, I will come to you and remove your lampstand from its
 place. (Revelation 2:4-5) You have to serve the Lord well for your 
own soul's sake, whether you are church leader or not.
For the work for God, it's not that you do the work because you are a deacon and 
you don't work because you are not a deacon. You can't help working 
because of your thankful heart for the grace that the Lord has saved 
your soul and for the reward and crown of life which are stored up 
in heaven.
I thank Christ Jesus our Lord, who has given me 
strength, that he considered me faithful, appointing me to his 
service. (1 Timothy 1:12) How grateful I am because God acknowledged 
me that I can do his work.
We shouldn't consider the ministry, class 
or honor or serve the Lord with a sense of obligation bound 
by a ministry. On the contrary, we have to carry the ministry 
faithfully with a willing mind and with gratitude.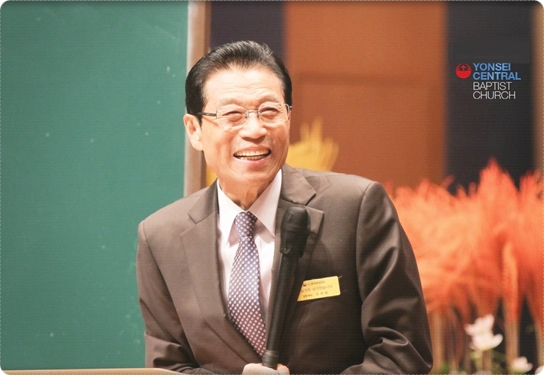 Pastor Seok-Jeon Yoon
Extracted from Yonsei Newspaper #413 (Dec 06, 2014)
"