Jesus was the son of a carpenter, which was a tough occupation. Moreover, Jesus was charged as the sinner of sinners, cursed and crucified for blasphemy. 2,000 years later, multitudes of people around the world believe in Jesus as their Savior, transcending nation and race. This is truly miraculous.
The evaluation of Jesus is dramatically changed because the Holy Spirit Himself teaches us who Jesus is and lets us know about Him and believe in Him. The Holy Spirit speaks through the people who received the Holy Spirit, "Jesus died on the cross of curse, bleeding, but was raised from the dead by defeating the power of death because He was innocent.
He took your sins away so you should confess your sins and believe in Jesus. Repent and receive the Holy Spirit as a gift." Jesus is not one of saints but the Son of God. "No one can say, "Jesus is Lord," except by the Holy Spirit"(1 Corinthians 12:3). Only when the Holy Spirit comes, will misunderstanding about Jesus be cleared up.
By experience, you confess that Jesus took your sins upon Himself and Jesus is not a saint but the Savior who saved you from your sin, curses and hell. From that time on,you believe in the words of the Bible and acknowledge the love of God and all His power. We don't know God by ourselves. We know God only by the Holy Spirit.
"But God has revealed it to us by His Spirit. The Spirit searches all things, even the deep things of God."(1 Corinthians 2:10) No one believes in Jesus who is the secret of salvation without help of the Holy Spirit and leads people to the truth of God. Believe in Jesus, as your savior, who is the way and the truth and the life, only by the work of the Holy Spirit.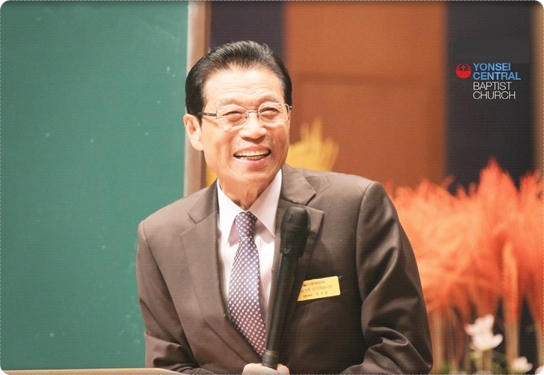 Pastor Seok-Jeon Yoon
Extracted from Yonsei Newspaper #435 (May 16, 2015)